The event spans 1000+ global cities, bringing together the pioneers of music from around the world.
Make Music Day originated in France in 1982 as "Fête de la Musique" and has since grown into an international phenomenon. The day is marked by free concerts, performances, music lessons, jam sessions, and other musical events that take place in public spaces, parks, streets, and venues around the world. It is a unique platform for both amateur and professional musicians to showcase their talent and engage with their communities.
The goal of Make Music Day is to promote music as a universal language that can bring people together, regardless of their cultural, social, or musical backgrounds. It encourages participation, creativity, and collaboration, emphasizing the joy and power of music as a unifying force.
This year, FSM is poised to provide a transformative experience for its students, ensuring that they not only excel in their musical endeavours but also develop lifelong connections that transcend borders.
Global Celebration of Music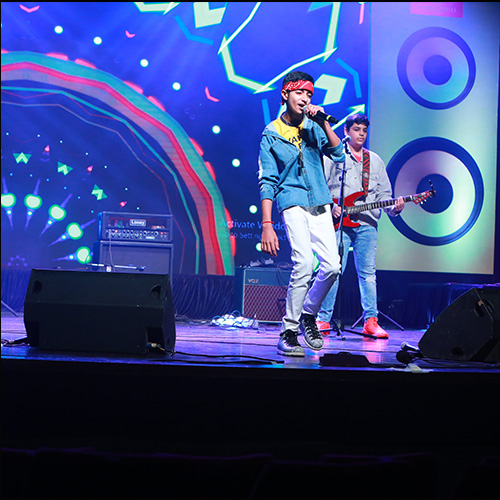 Make Music Day, celebrated annually on June 21, is a global initiative that brings people of all ages and skill levels together to make music. It is a day of free, open-air concerts, music lessons, jam sessions, and countless other musical events in more than 1,000 cities across 120 countries. In India, FSM is leading the event, ensuring that it becomes an unforgettable experience for all participants.
Highlights From Around The World
Australia
In its sixth year, Make Music Day in Australia features a "SuperBand" of 200 students from the Orange Regional Conservatorium in New South Wales performing individually and together, a Sunshine Coast Acoustic Music Jam in Queensland, brass bands, orchestras, and a Gentlemen's Choir in East Gippsland, Victoria, and performances in Five Dock and Rhodes in the City of Canada Bay.
Brazil
Performances, workshops, and jam sessions will mark Make Music Day in over 100 Brazilian towns. In his castle, Mestre Robson Miguel will perform with a 200-member orchestra, Patrícia Shaki will pay tribute to Rita Lee and Tina Turner, Sandro Haick will organize a Musical Playing Cards Workshop, and Selma Teixeira will present her "Os Incríveis 60 Years Band" project.
China
A big opening ceremony for Make Music Day in Huangqiao, Jiangsu province, will feature thousands of artists, followed by an evening gala on the theme "Music Makes a Better Life." A "Lang Lang Music Bus" will perform on Shenzhen's main bus routes in honour of the famed pianist. 
Mexico
After last year's trial event in Mexico City, Make Music Day is growing in Mexico with 30 significant locations in 10 states, from cafes to museums to Torreón's baseball stadium. Rock bands, Norteño ensembles, techno artists, and youth orchestras are participating. 
Nigeria
Since 2016, many performances and learn-to-play activities have made Make Music Lagos a cultural fixture in Nigeria. This year's highlights include a New Music Marathon, where unknown musicians can submit original songs to be played on the radio on June 21, and Music Meets Fitness, where a live band performs for gym-goers. 
United Kingdom
On June 21, Hal Leonard Europe will give a playlist of official tunes, including "All You Need is Love," "Happy," and "Walking on Sunshine," for U.K. residents to cover and share on social media. The global Folk Song Swap, organized by Make Music Day U.K., allows musicians to contribute a folk song from their nation and learn and perform a different folk song from another participant.
The U.S.
110+ U.S. cities are celebrating Make Music Day with over 4,000 events. On June 21, five cities will host Roomful of Pianos extravaganzas, 10 cities will host Sousapaloozas, inviting band players to sightread John Philip Sousa's marches, 13 towns will feature Stridulations and more. 21 independent music stores across the U.S. are leading String Together, a Make Music Day initiative.
Grand Celebration at The Furtados School of Music
Furtados School of Music (FSM), India's leading music school for music education, is proud to announce its grand celebration of Make Music Day 2023. With a presence across 40+ Indian cities and a partnership with 200+ schools, FSM is geared to celebrate the Make Music Day 2023 with more than 100,000 learners across India. The event will feature young talent showcasing their musical talent, teaming with international musician, celebrating cultures and getting insights from renowned music artists from around the world.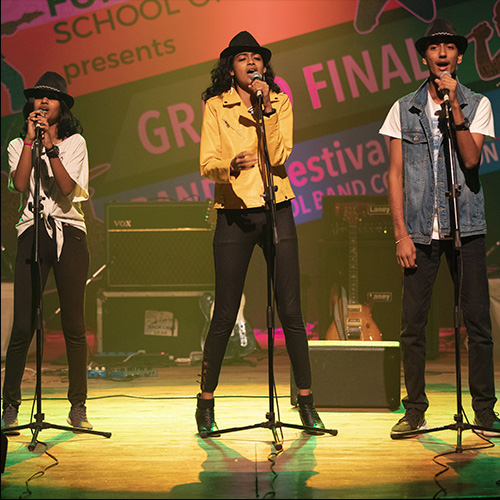 Under the dynamic leadership of CEOs – Dharini Uphadhayay & Tanuja Gomes, FSM is set to be a part of a remarkable event that will not only unite our students from the school but also foster lifelong connections with international peers, transcending the realm of music.
Dharini Uphadhayaya, a visionary in internationally benchmarked & SaaS-based music education, understands the transformative power of music and its ability to connect people across borders. With her guidance, FSM aims to go beyond the traditional celebrations and provide a platform for Indian students to interact with their international counterparts, fostering meaningful connections. 
"Make Music Day is an extraordinary opportunity for our students to connect with musicians from different parts of the world,"–  Dharini Uphadhayay.

"Music has the power to break barriers and build bridges, and we are excited to facilitate this exchange of ideas and experiences. We aim to inspire creativity, foster collaboration, and create a global community of musicians who will continue to make beautiful music together long after the celebration ends," she added.