Largest Community for

Music Educators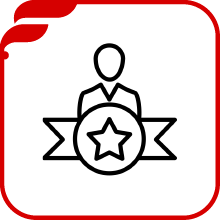 Join 500+ trained
and Certified Teachers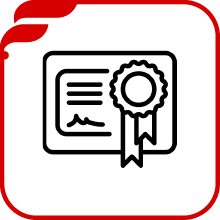 Get Regular training
and Certification

Teach an Internationally
Accredited Curriculum

Grow Income
Exponentially

Teach & Earn from the
comfort of your home

Manage your students
and Track your payments onlines
Working with Furtados School of Music has truly been a rewarding experience personally and professionally. Their training sessions have been instrumental to my growth as a music educator. I believe that the online learning space has opened doors of opportunities for every aspiring musician. It has allowed me to share my passion for music as well as my expertise in teaching with more than 30 students at a global level.
Being a music educator at Furtados School of Music has been a wonderful journey. Their training sessions have allowed me to grow as a musician and I look forward to sharing my musical expertise with every passionate learner out there!
My journey with the Furtados School of Music has been nothing but wonderful. When I initially ventured into the online teaching space, I was encountered with various learning blocks. However, their training sessions have seamlessly eased me into the pedological space. I'm really looking forward to what FSMBuddy has in store for the future, not only for its students but also for teachers like me.
FAQs
I have no formal training in music, can I apply?
We look for competence in your field of specialization. While certification is desirable, it is not mandatory. For candidates who have prior teaching experience or are TCL /ABRSM grades in Piano/Keyboard/Western Vocals, we conduct a 1-week training program to train them in our curriculum and teaching methodology before they can start teaching online.For those who have no teaching experience or formal training , we have a three month Teacher Certificate Program wherein candidates are given training on the instrument, theory of music & teaching techniques. Post completion of the course candidates are eligible to teach online if they meet the For more details click here
How many hours do I need to commit to teach music, as I have college/professional commitments during the day?
Furtados school of music provides you with flexibility to teach music at your convenience and preferred time so that you can continue with your professional and academic commitments. We encourage you to allocate 18-25 hours per week but it is not binding. You can even take classes in the night shift or weekends and increase your earning opportunity.
Will Fsmbuddy help me getting students to teach and manage my classes and payment?
FSM platform is designed to make teaching experience simple and easy to manage for you. You can log in to your account and mange the entire process, of scheduling classes, student's attendance, homework assignments, collection of fees and tracking your payments online, with just the click of a button. Our teacher relationship managers are always willing to resolve your queries and doubts in case you need help.
Fun
at Work